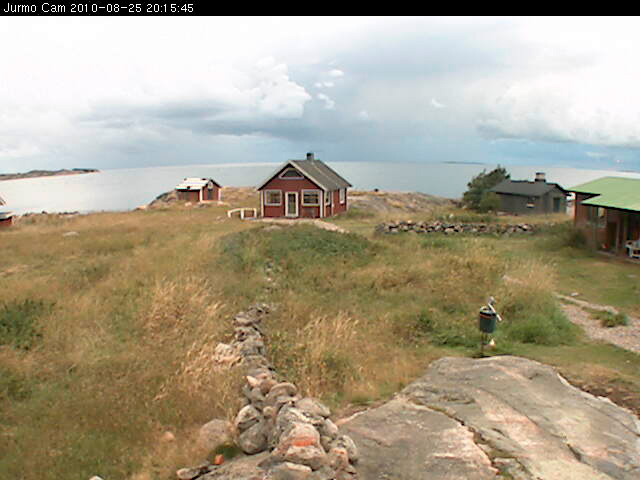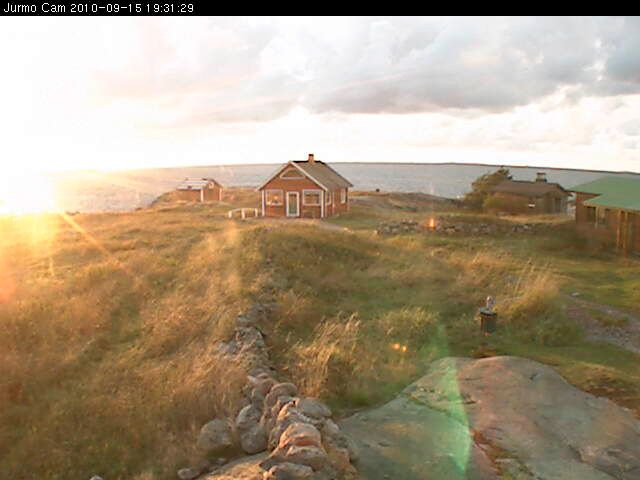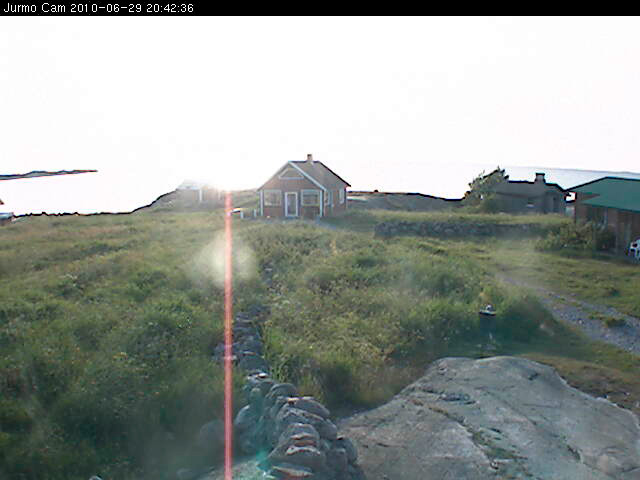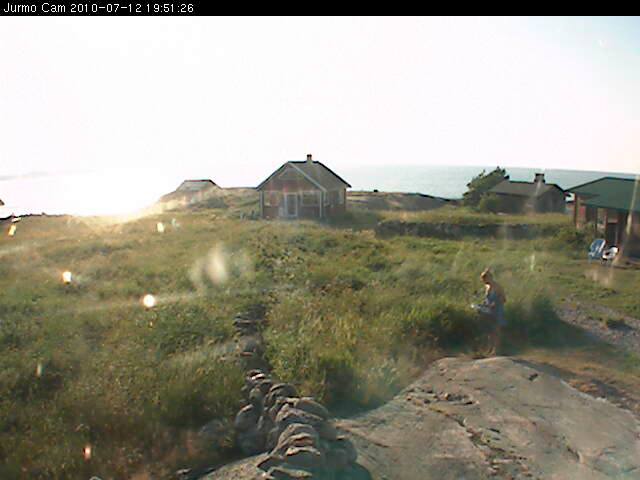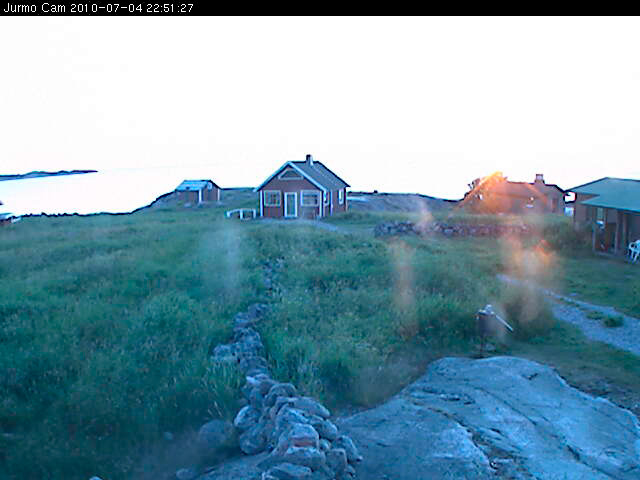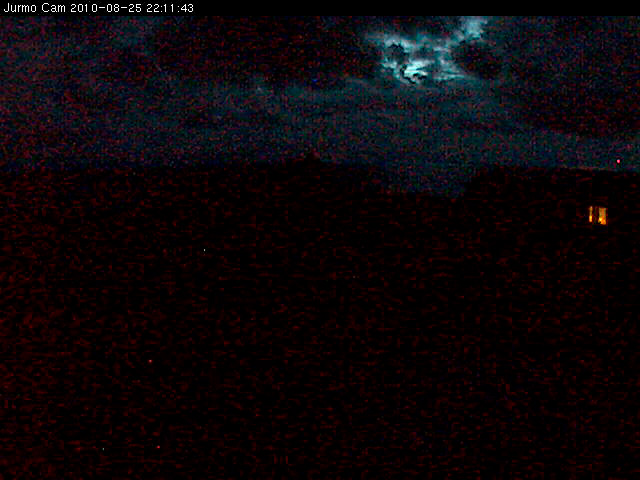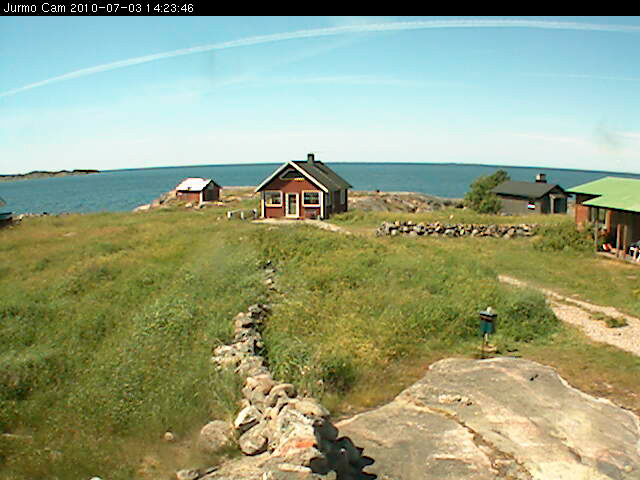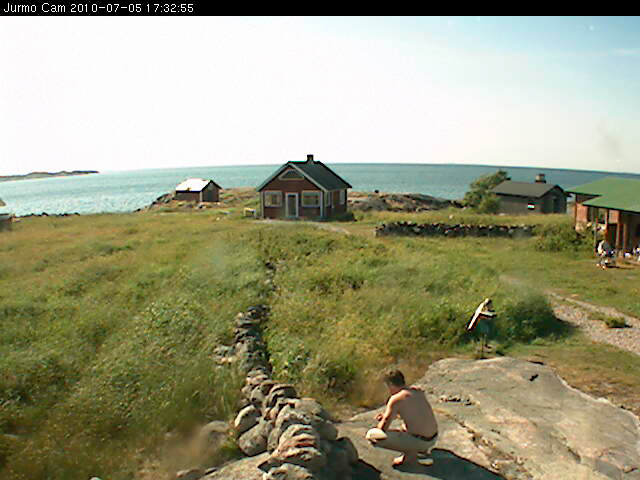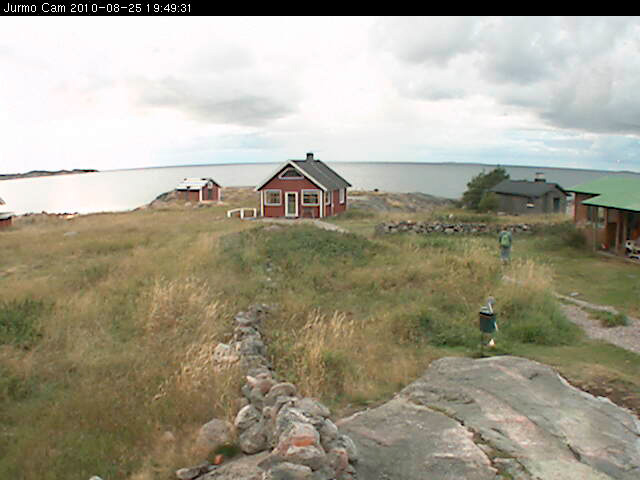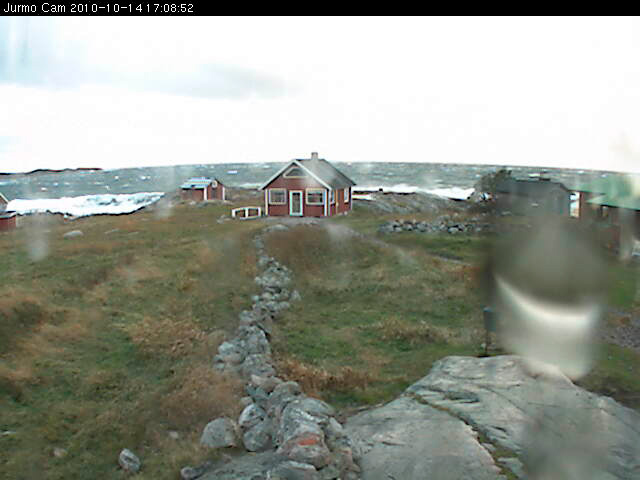 Red bicycle, life stream (documented by snapshots, http://92.33.31.39/view/index.shtml) FoMu Anwerp 
Once, I find an image on the internet. 
A life stream, recorded by a camera on an island in the Finnish archipelago. 
I show the image in an exhibition in the museum for photography in Antwerp. Exactly as I found it. 
Than, I leave. I take my bike and cycle to the sea. There, I turn right. 
Follow the coast until I reach the north of Denmark. 
Cycle down the Norwegian coast, up to Oslo, down to Sweden. 
Reach Göteborg, follow the big lakes to get to Stockholm. 
Over the Åland Islands, reach Finland, to find: Jurmo.
Two months have passed. I enter the right corner and cycle through the image.